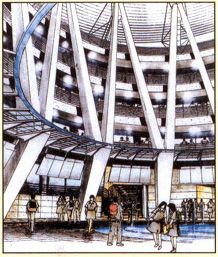 This blog is to commemorate the victory of the united Nanyang Spirit in retaining the name of Nanyang Junior College for NYJC in June 2005.

As part of the petition to retain the name of Nanyang Junior College, this blog is dedicated to rally more support for this mission. A recent decision was made by the top echelons of Nanyang Junior College's Senior Management Committee to change the name of NYJC to Chung Cheng Junior College. Many of the NYJC graduates have come forward to help in this mission to defend and keep our college's name because NYJC holds a special place in our hearts.
Many thanks to all of you who have made this possible with your spontaneous effort :) We made this happen!

NYJCians, we rock :)
NYJC VOICE-OUT!
Archives
°05/30/05
°05/31/05
°06/01/05
°06/02/05
°06/03/05
°06/04/05
°06/05/05